Custom trip with Lonely Dream Tours Madagascar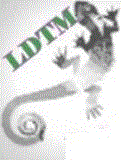 Lonely Dream Tours Madagascar , a tour organizator with 06 years of experience prepares for you a made up trip in any parts of Madagascar and offers the following services:
- "Made up tour to Madagascar": adapted on your request according to your stay and the dates.
- "All included trip" to lighten your difficulties during trip and let you most enjoy your stay.
- "Cheap tour to Madagascar," a package trip with a discount and the cheapest of the market with group or individually according to your budget.
Visit our "tour" exhibitions in the corresponding section and tell us your proposition. Together, we will adapt the rythm, steps, duration of the trip. For you to identify the trip that you would make and indicate us your wishes. Then, never hesitate to contact directly our tour designers and organize together your stay to Madagascar as you like it!
We propose you following our organized trip as suggestion to offer you an idea about a trip to Madagascar:
Lonely Dream Tours Madagascar plan carefully your tour, make for you the cheapest quotes and are always available for more information during the preparation of your trip. Then the tour will be drive by experts of the destination who will be completely available to serve you however the longer of your journey: 10 days, 15 days 02 weeks, 01 months...
Self plan your trip to Madagascar with Lonely Dream Tours Madagascar team.