CAR RENTAL TO LONELY DREAM TOURS MADAGASCAR|FAST CAR HIRE TO MADAGASCAR
Adventurers and travelers of the planet; do you want to create, travel to Madagascar on your own tour, or need to rent a car at the last minute?
Lonely Dream Tours Madagascar rent various kind of car for your stay to Madagascar. Depending on your budget and your inquiry, we provide you the best cheep car hire for your stay to Madagascar.
FIRST STEP : CHOOSE YOUR CAR
Lonely Dream Tours Madagascar offer various car rental categories:
- Economic car : Hyundai accent, Renault Clio...; seats capacity from 01 – 04 persons
- Bus or Mini-bus : Toyota coaster, Hyundai Grand Starex, Mercedes sprinter...; capacity of 20-30 seats
- 4wd or 4x4 cars : Toyota Land Cruiser, Nissan Patrol Y61, Starex SVX, Pajero,Galloper II... capacity from 05 to 09 seats. 4wd car is our specialty; its can drive safely and can discover all parts of Madagascar.
All our cars are correctly equipped (luggage rack, spare wheel ...), comfort, and well maintained to give you maximum enjoyment while traveling.
The agency build also large coolaboration with other freelance car rental provider which permits you to pick the car in any parts of Madagascar and give you a large choice: Antananarivo, Antsirabe, Morondava, Tulear, Fort-dauphin, Diego, Majunga,...To Diego exceptionnaly, we had a large cooperation with with local agency. That's also the case to Bekopaka (village of Tsingy de Bemaraha national park) when we need to rent a 4x4 on emmergency.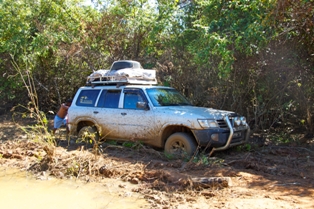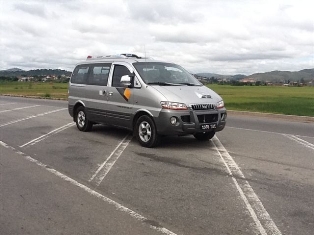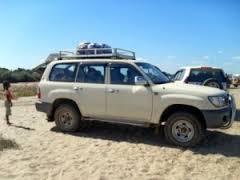 SECOND STEP: CONDITIONS OF RENTAL
- Rent only to Madagascar and any accessible part of the country
- Car hire with driver guide
- Driving time from 06Am to 07Pm for security reasons
- Any day rental is due
- Unlimited mileage, all car taxes included
- An "open" itinerary should be communicated during the deal
- Contract before departure
- A guarantee of replacement of vehicle in case of full breakdown

ABOUT DRIVER GUIDE
Your driver is also a guide; he is as well as a driver and organizator. He speaks your language fluently and has a great availability. He had already crossed all over part of Madagascar and almost know more news about track of Madagascar. During the tours, he is on really contact with organizator/guide to the office. We note that the accommodation, food and allowance of the driver / guide are all included in our rental price.
ADVICES:
Lonely Dream Tours Madagascar provides you a free suggestion of itinerary and luggage depending on your request. We can also make an extra drive if your stay is too short but the itinerary is feasiable. 
CAR HIRE QUOTE:
Our prices depend on the type of car and the total days of rental. We can include large discount for a long time of rental. Here are some ideas for our car hire quote to Madagascar:
- Economic car rental price       : 30 Euros per day if less than 15 days and 28 Euros if more than 15 days
- Minibus car hire price             : 50 Euros per day if less than 15 days and 48 Euros if more than 15 days
- 4wd or 4x4 car hire price         : 50 Euros per day if less than 15 days and 48 Euros if more than 15 days
Following to the request of the client, we provide a complete quote.
LAST STEP: BOOKING:
Our method of booking is easy. It will be  made by sending mail to confirm the car hire with a deposit of 20% by Western Union or Bank transfer. A contract will be established and send for the client to close the deal. A part of 70% of the rental invoice will be paid cash on arrival to Antananarivo and the rest of 10% at the end of the trip

For  more informations, feel free to CONTACT us directly. We will be very happy to serve you!